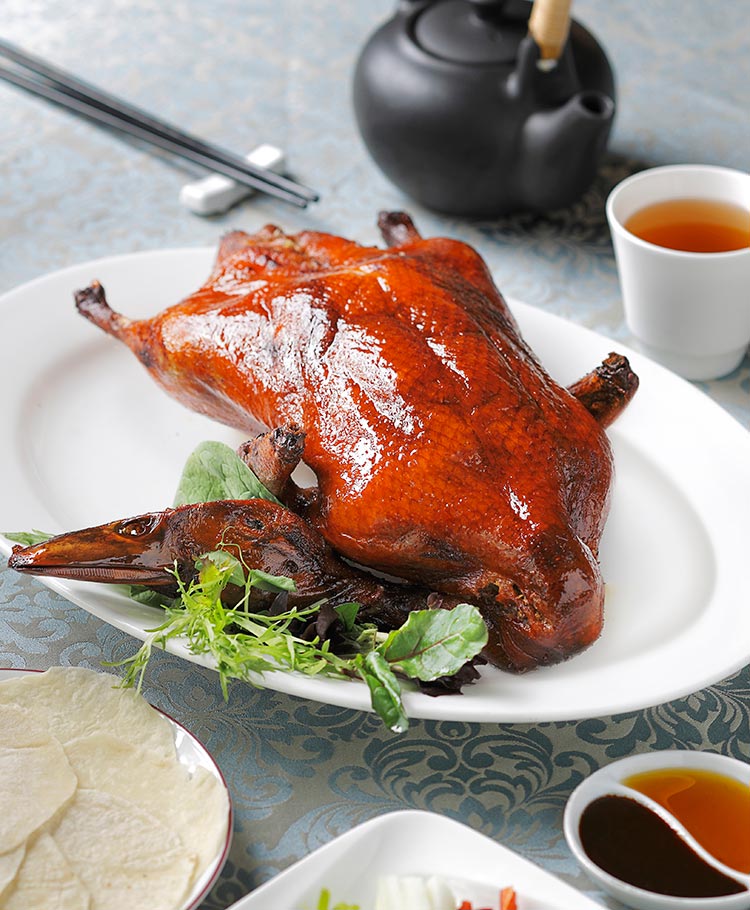 Tien Chao provides broad selection of Cantonese and Szechuan cuisines that is available to be enjoyed. Peking duck, pitan chicken egg porridge are some of the awesome main dishes. The main dishes that very known well is Peking duck which is the whole duck that roasted in high temperature with hoisin sauce that make it become a little bit red-brown would indulge your tounge.
There are also a selection of dim sum favorites such as shiu mai, hakaw, xiao long bao, scallop dumplings, chicken claw, char siew bao chicken, and many more. the most popular one is xiao long bao which is the steamed chicken bakpao with the thin slice that cover the steamed meat with its boiling soup poured out when you bite it.   Just like the main dishes , menu choices of clay pots, cooking wok fried, and soup is also not to be missed.  Complete your brunch and lunch with a cup of hot Chinese tea to warm up your day.
There are also several kinds of drinks provided in Tien Chao restaurant. End the feast with signature sweet desserts like mango pudding, coconut pudding, lemongrass jelly, durian tempura melon and sago. Tien Chao is proud to serve only the highest quality meal available.