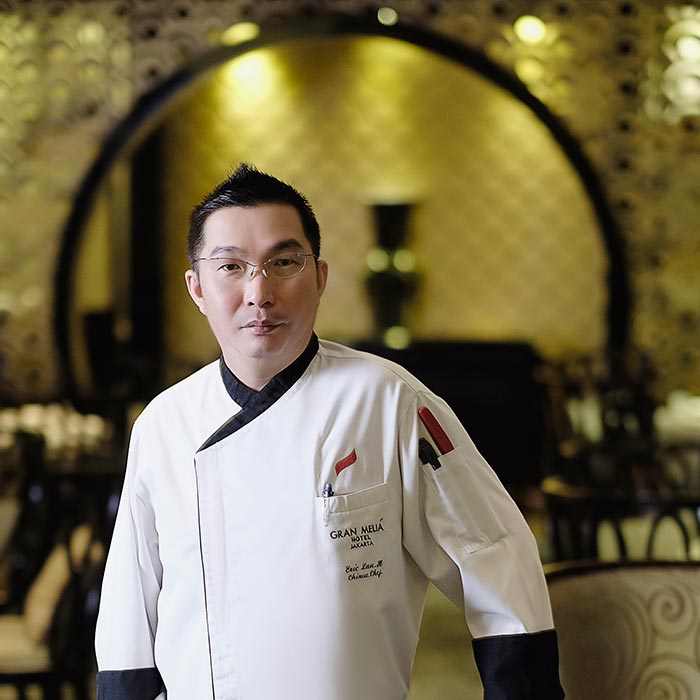 Chef Eric Lau started passionate with culinary since he had ever became a finalist of 2nd Malaysia Golden Chef Competition in 1997. This experience brought him to start his debut as a chef.
Well experienced both in restaurant and Hotel made him curious to explore more about Asian cuisine, especially Chinese cuisine. "Asia has many traditions and specialty cooking method  where each country's has unique flavors and rich to explore more. Chinese cuisine itself is different depends on the culture and its country, "said Chef Eric Lau.
Instead of Asia, he also had experienced as an Assistant Chinese Chef in a seafood restaurant in Australia which was one of the best Chinese restaurant in Australia from July 2001 to February 2002.  From the beginning of his career, he has the passion on cooking especially when comes to take care of a large number of events, banquet and catering, where certain tailor made preparation must be done for special occasions and celebrations.
He said, he's been through some experiences when he was as Senior Sous Chef at Resort World, Sentosa in 2009. His career journey brought him to experience in a restaurant, mall, and hotel. "The most important thing is knowing our passion and responsibility as a chef. Chef in a restaurant has different responsibility compared with hotel's chef. Hotel chef is not only responsible in preparing food but also responsible for Hygiene Management, Safety SOP and discipline" he said.  Now he is using his skills not only from  the recipe as a guide, but to create his own recipes with new innovations and giving the best for every guest of Gran Melia Jakarta.